Divers in Lake Huron have recently discovered the wreckage of a ship named the Manasoo. While neat in and of itself, the wreck revealed another amazing piece of history: a 1927 Chevrolet Coupe. Despite spending 90 years 200 feet (61 meters) below the surface of Georgian Bay, both the ship and the automobile are in excellent condition. The bow of the vessel is pointing up; the pilothouse, ship's wheel, and lifeboats are all unscathed except for the invasive zebra and quagga mussels that almost completely cover the surfaces.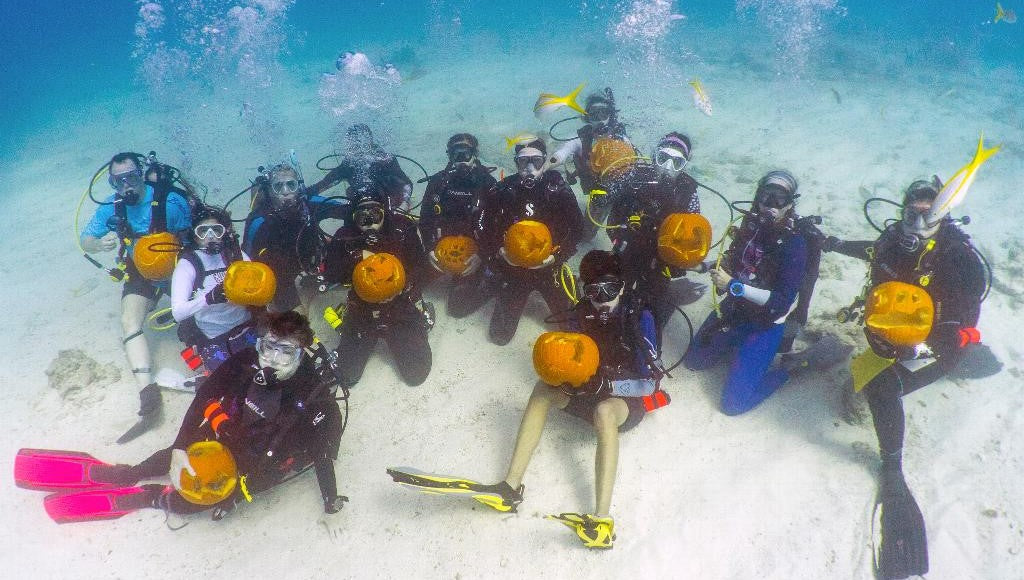 Halloween is almost here, and while most people are preparing costumes, putting out spooky decorations and stocking up on candy, scuba divers head to the sea equipped with pumpkins and carving knives.
A New England dive shop has come up with an unusual approach to scuba examination. The divers finishing up their Open Water certification have an option to take the written exam while hovering underwater. East Coast Divers, an SSI shop based in Brookline, Massachusetts, says that taking the exam while neutrally buoyant is not a requirement for the program, but rather a challenge, created for the newly trained students to help them get completely comfortable underwater.
Having someone at your side grants you a sense of safety and gives you confidence. Nevertheless, it may happen that you lose sight of each other during the dive. Getting separated from your buddy can be an unpleasant experience evoking anxiety and disorientation. So you should know how to prevent and deal with buddy separation if it does happen to you.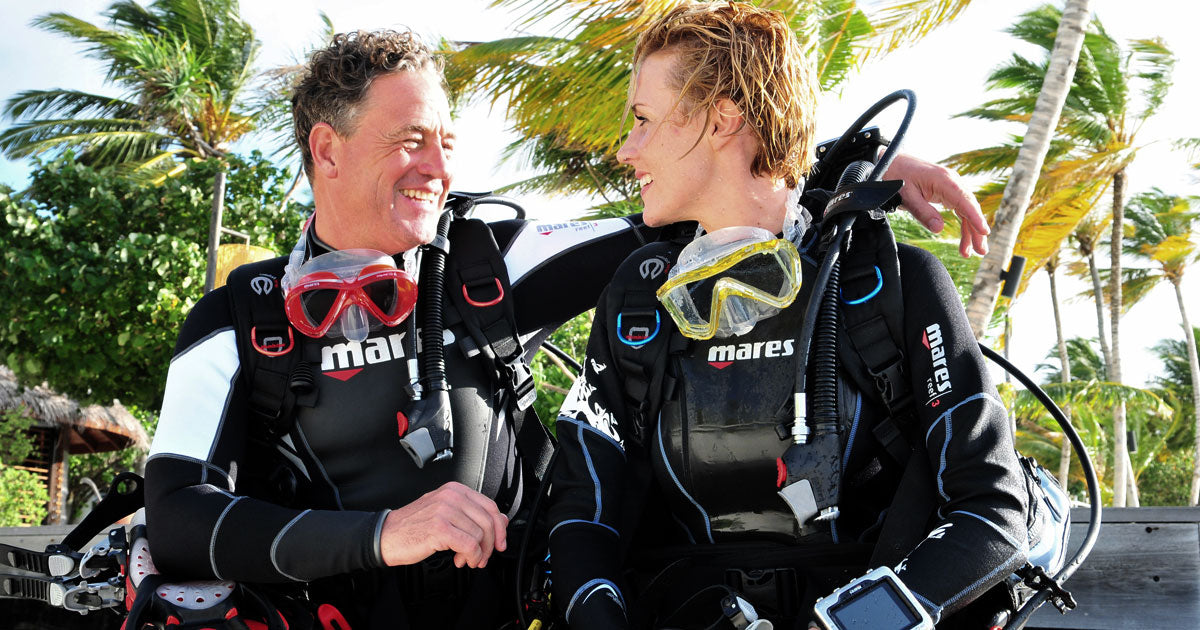 Scuba diving goes hand in hand with a buddy system and we won't be the first to tell you about its importance; however, with such a crucial topic as this one, repetition is more than necessary. For beginners, having a buddy on a dive is a must. That being said, even if you are a professional diver, a good buddy can literally be a life-saver in some situations. So, let's look at why the buddy system is so important, how to find a good buddy, and how to become a better buddy yourself.
Getting into the world of photography can often feel like venturing into a new country with a foreign language that you do not know. To help you mingle among professional photographers and feel like a fish in the water, we've come up with a guide on the most important photography terms. Some of them cover photography in general while others are specific to underwater photography since to be good at it, you should understand the basic terms as well. Even if you're familiar with many of these terms, you can use this glossary as a reference when you need to refresh your knowledge.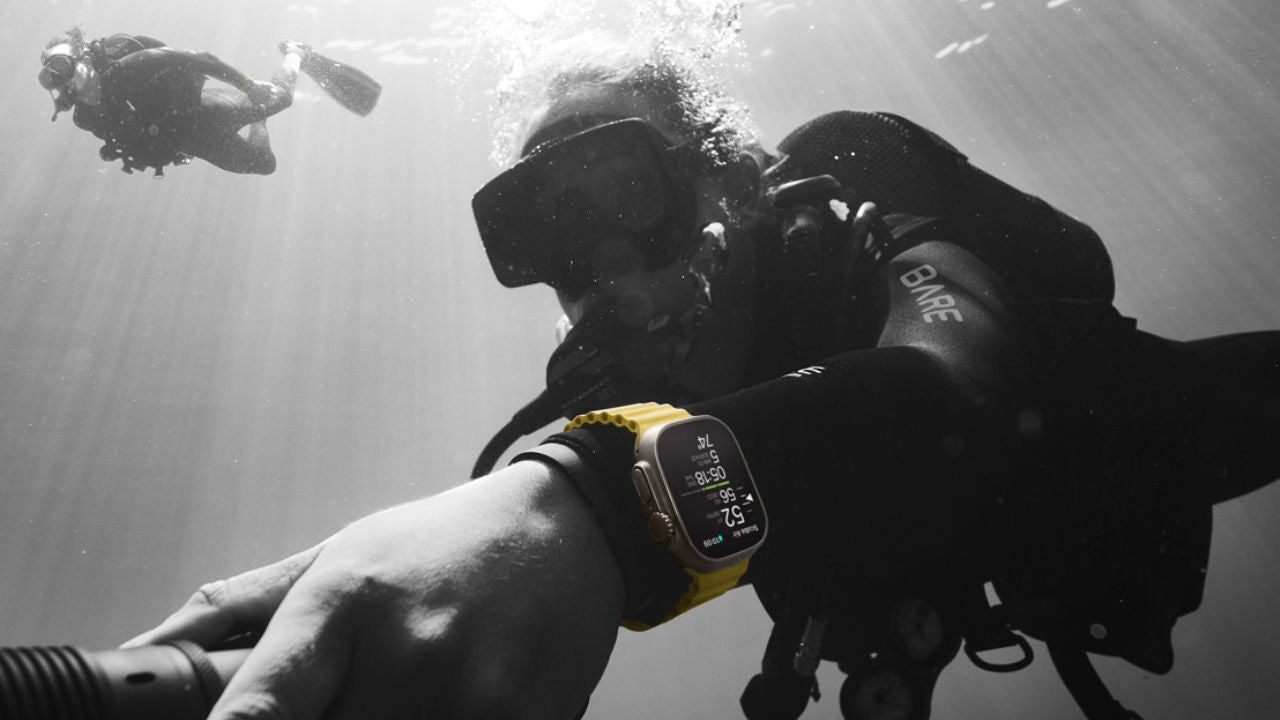 If you are a scuba diver and also an Apple Watch fan, there is some good news for you - the Cupertino company has teamed up with Oceanic to launch a new Apple Watch Ultra that, when paired with the Oceanic+ app, can be used as a full-featured dive computer.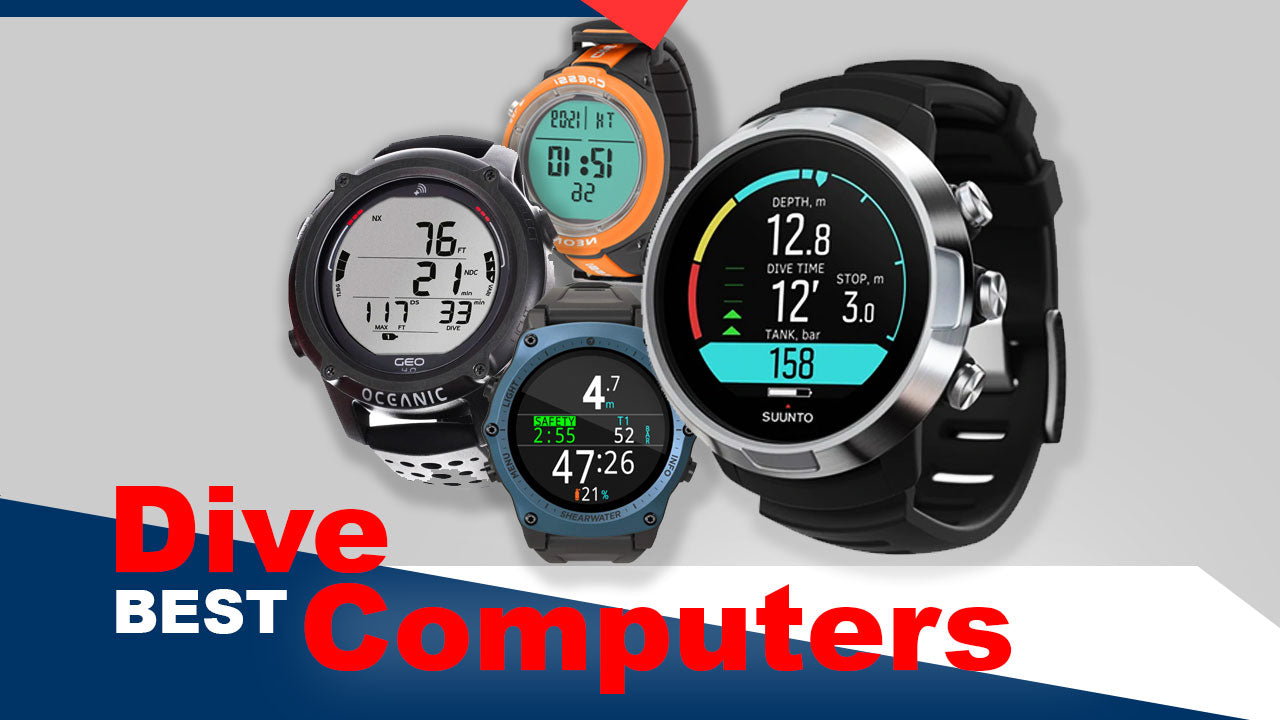 Adive computer is a complex piece of technology and a powerful data cruncher that can help you monitor all vital aspects of your dives. However, with all the different specs and options available on the market it can be difficult to find the one that will suit your needs. What's more, there are new models coming out each year. So, we've come up with a list of some of the top dive computers of this year to help you discover the one that matches - how you dive.
Buying a BCD is one of the best investments you can make, as it will help you to become a more comfortable, confident, and efficient diver. That being said, with so many options available on the market, it can be difficult to decide which one is right for you. So, to help you choose the best buoyancy compensator for your setup, we've put together this list with short reviews of some of the best BCDs out there.
Vertigo when scuba diving is a fairly common, yet infrequently discussed, experience. While it isn't dangerous in itself, vertigo can lead to more worrying issues beneath the surface. For this reason, it is important to be prepared - know the causes and symptoms of vertigo, as well as ways to prevent it and deal with it.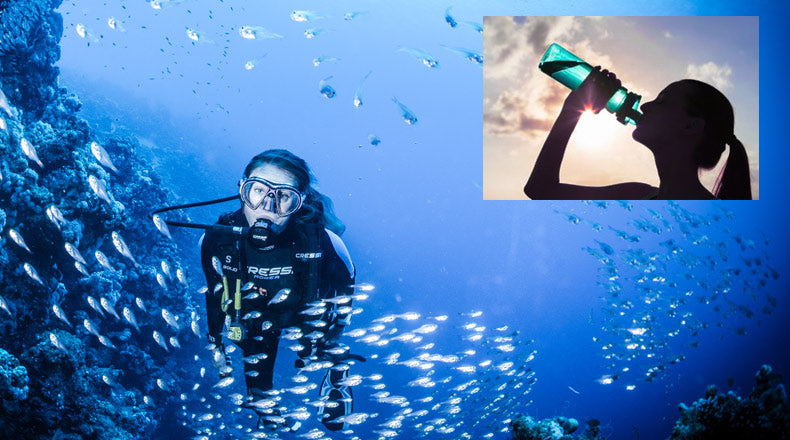 When you're diving, surrounded by tons of water, dehydration may be the last thing on your mind. Because it seems so counterintuitive, fluid intake is often neglected or reduced to just "good practice" among scuba divers. In reality, diving dehydrates you faster than many other activities. So, staying properly watered is vital to safe and healthy scuba diving.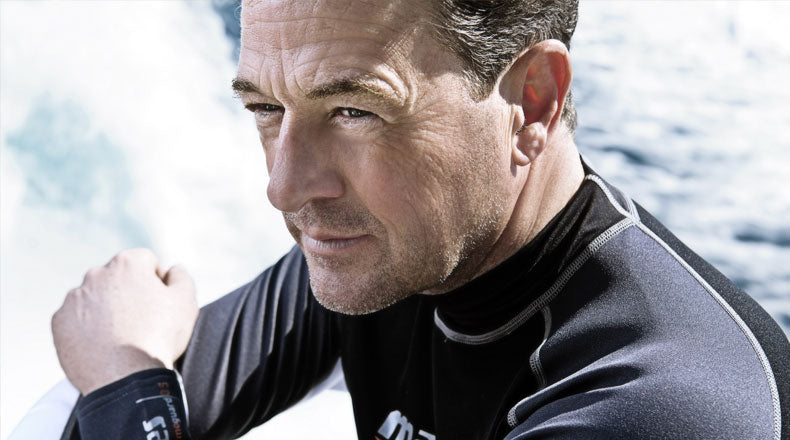 Statistics show that roughly 1 in 3 people suffer from motion sickness or seasickness, and those of us who do, know that nothing ruins a dive trip like feeling poorly when on a boat. Constant nausea and vomiting on your way to the dive site and/or during the surface intervals can hinder your future dives. Fortunately, you don't have to let your dodgy inner ear destroy your plans. In this article, we'll explain what causes motion sickness, and list some of the best and easiest ways of dealing with it.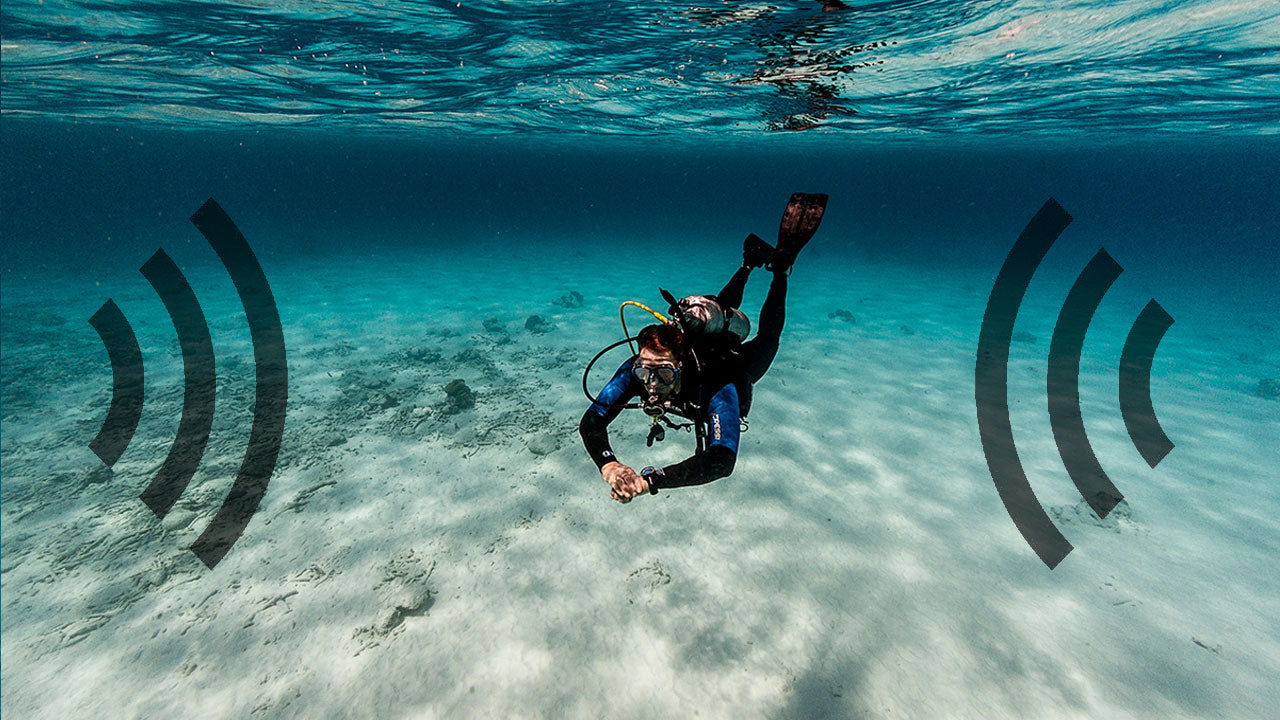 Because underwater sound travels much faster than light, marine animals rely greatly on their hearing in various behavioral contexts. This is where the issue of underwater noise pollution comes into play. The man-made noise coming from coasts and offshore activities drowns out the natural sounds of the ocean disrupting this fine-tuned soundscape and causing much harm to marine life. Before we go into details about this issue, let us first find out more about the ways animals use sound underwater.
Instead of the traditional quest for chocolate treats, this Easter, consider taking part in an egg hunt with a difference. Join the Shark Trust's annual event - the Great Eggcase Hunt and go exploring the beach in search of the washed-up egg cases of sharks, skates, and rays. The charity's initiative is not just a fun day out for the whole family, but also a big citizen science project that helps marine animal conservation.
While you're finishing your Halloween preparations, we've come up with something creepy as well. Our world's ocean is full of mystery and unexpected dwellers. Unlike all these demons and ghosts that are supposedly cracking into our dimension on the last day of October, the eerie creatures you'll see in this article undoubtedly exist in reality. Some of them look like an absolute nightmare! As the saying goes, don't dive too deep without a buddy, for the waters are dark and full of terrors.
In recent years, underwater photography has become an increasingly popular hobby, allowing divers to document their adventures and share the wonders of the ocean with others. However, those who get more serious about this hobby or even turn it into a profession, quickly discover that their gear sets start growing, and safely getting all of that equipment to and from their chosen dive destinations can be quite a challenge.
Family scuba vacations don't have to be difficult if you can find the right place. While trying to balance our desire to get back under the sea with our need for family time spent with the kids, it's even better being able to do both. Here is a list of dive destinations that provide safe, easy, and fun diving to enjoy with your kiddos!
The 1000 Islands area is known as one of the world's best freshwater diving destinations. Many local divers call it the "Caribbean of the North". Like its southern cousin, the crystal clear waters around this 1864-island archipelago in the Saint Lawrence River are the final home for ships from around the world. Over 200 shipwrecks, some dating back to the War of 1812, are preserved beneath the surface here. So let us look at a few of the best dive sites in the 1000 Islands area, as well as the conditions and underwater life you are likely to encounter there.
Many people, especially those who know little about freediving, think it's a dangerous, adrenaline-fuelled sport. Of course, everything brought to the limits has some risk, however, if done properly, freediving is not only incredibly safe but also beneficial to your physical and mental health. So, let's look at the top 5 ways in which freediving can help to improve your well-being.
Freediving is a challenging sport as is, nevermind adding sub-zero temperatures and icy waters to the mix. So, most consider cold-water freediving a mad idea, reserved only for the most daring. However, in addition to testing the limits of one's inner strength, cold-water freediving offers a glance at some of the world's most fascinating dive sites.
In one of our previous articles we have discussed all of the different competitive disciplines in freediving. Today we have decided to look at the organizations that make up the rules and regulate the competitions. Currently, the world of apnea is governed by two world associations: CMAS and AIDA - both ratify records, both declare their athletes world champions.
Your next vacation is just around the corner and you are excited about your new snorkeling adventures. You have already found the perfect location with amazing beaches and calm water. You have chosen the right snorkeling equipment and learned some basic mask and snorkel skills. You are familiar with the responsible snorkeling guidelines but you're still wondering - what else I can do to become a better snorkeler? In this article, we have gathered ten useful tips that will help you take your snorkeling skills to the next level.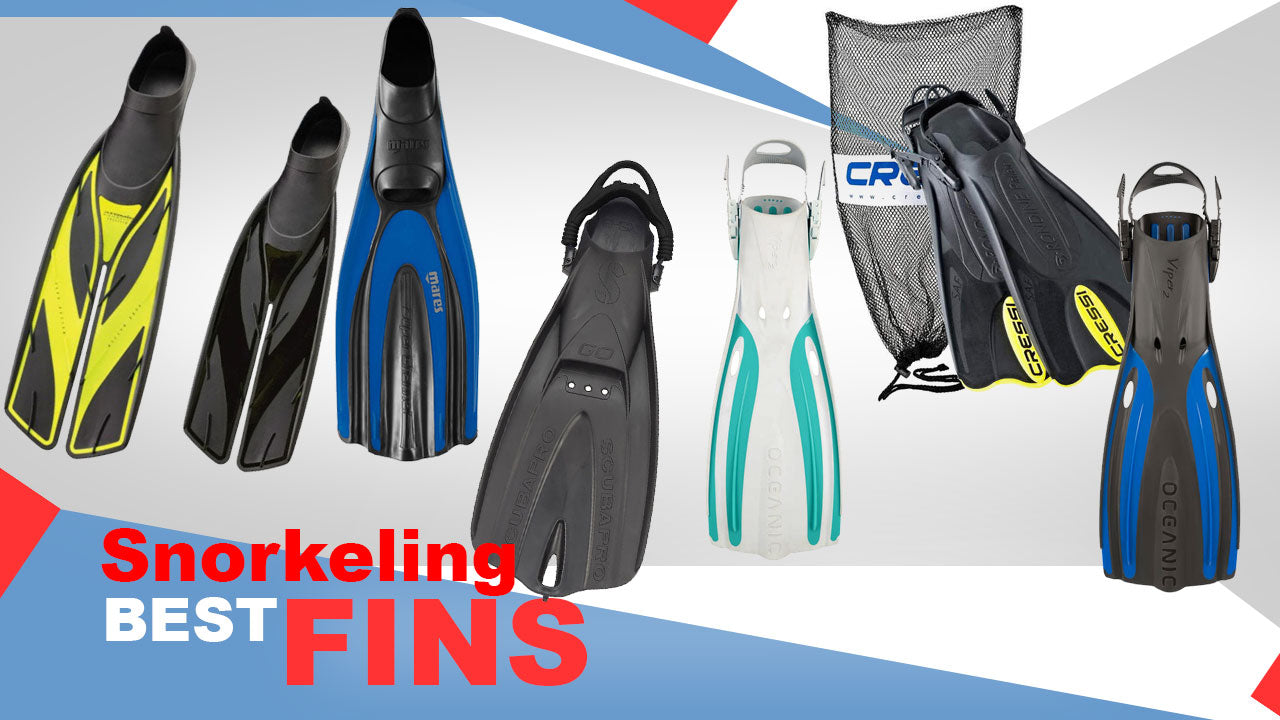 The gear you use for snorkeling can make a huge difference in the kind of experience you have. A good pair of fins is among the must-haves for a successful snorkeling trip. So, to help you find the perfect pair of fins for your needs, we have reviewed the top fins on the market by category and compiled a list of pointers with features to look for when you're shopping around.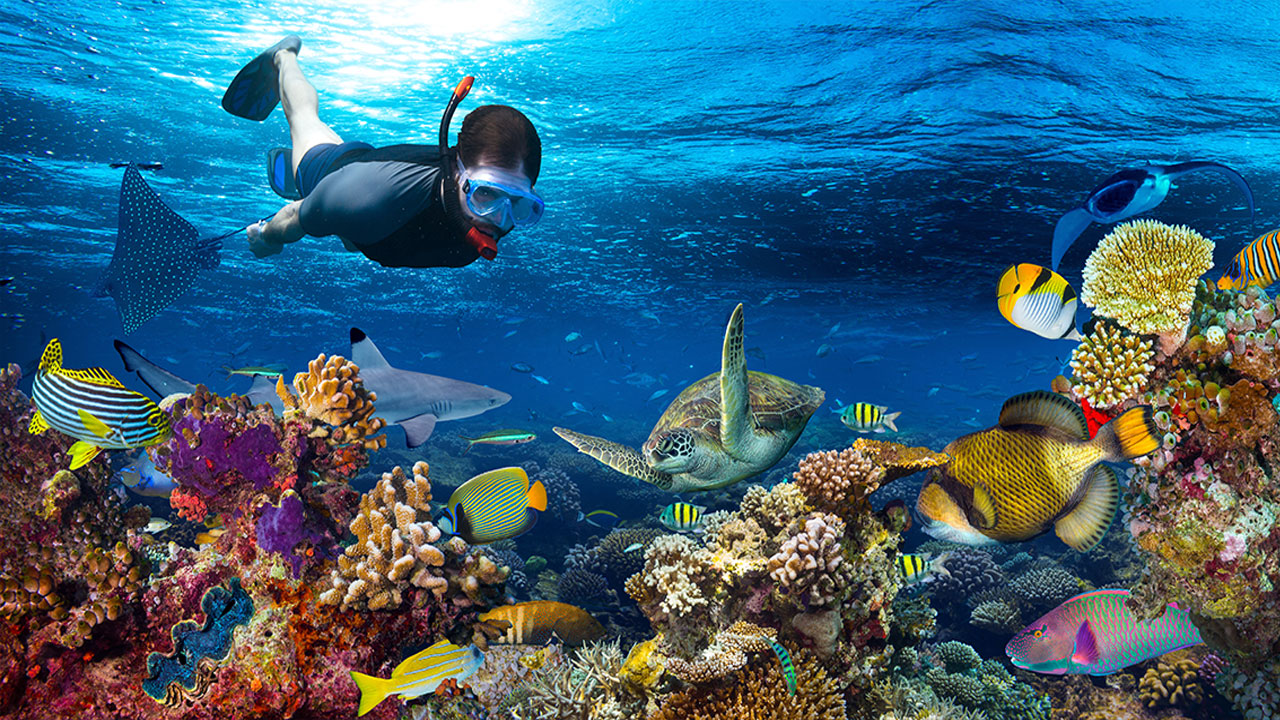 Snorkeling is a fun and rewarding activity that, unlike many other watersports, benefits from its simplicity. There's no need to haul a bag full of heavy equipment or go through a certification course to watch and appreciate the beauty of the underwater world. All that's necessary to start snorkeling is some basic skills and a small set of well-fitting gear, which makes it easily accessible to pretty much anyone. But what about non-swimmers, can they snorkel?
Although history has not left us with a definite record of the origins of diving, nor can we pinpoint a specific date, we do know a great deal thanks to the numerous surviving written records left by our forefathers. The evolution of diving has had quite a history.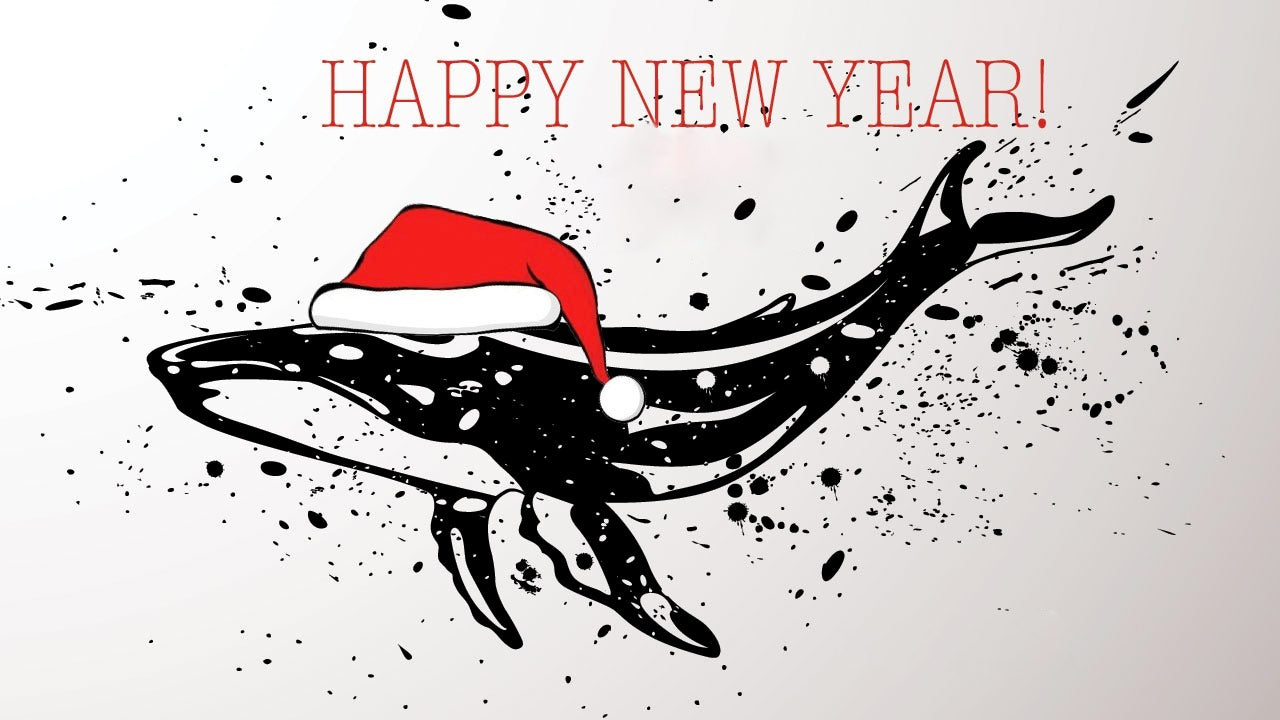 The tradition of New Year's resolutions is old and well-known. When a year is coming to an end, it feels as if a milestone has been reached. The end of the year is also a great time for self-reflection. It is said that the only way to stay balanced is to constantly improve yourself. Therefore, make your New Year's resolution for 2022 meaningful. As we all share our passion for diving, let us make our best effort to become better as individual divers and stronger as a community in the coming year. Here at DIPNDIVE, we've come up with a couple of ideas you can take as your own resolutions for the next year.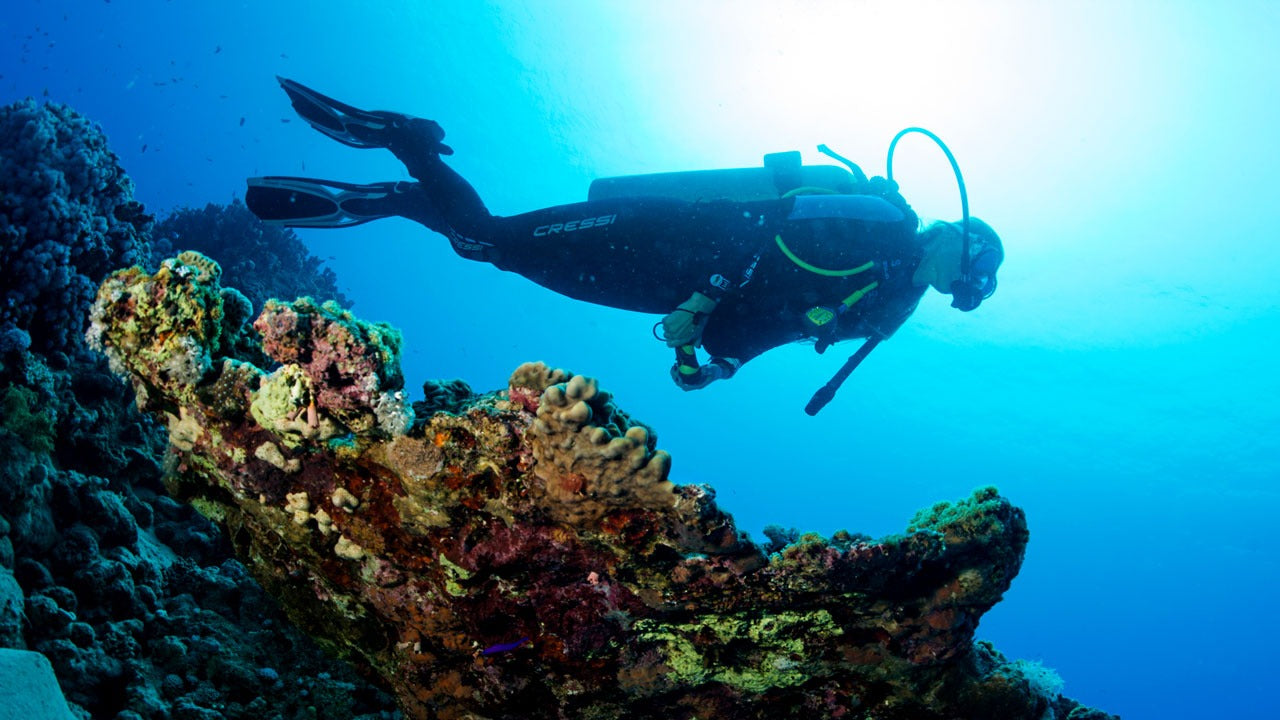 Images with too much blue or green are a common problem for many beginner underwater photographers. Luckily this can be easily remedied. Read on to learn the basic principles of light underwater and the techniques that will help you capture the colorful and pleasing images you are hoping for.
Section
Drop element here!